Minneapolis High School Senior Pictures
Senior Portrait Studio in Minnetonka
Senior year in high school is an exciting time for students! As your child takes the leap from teen to adult, commemorate this special milestone with senior photos you and your family will treasure for decades to come.
Celebrate your graduating senior with a portrait session that shows off his or her personality, taken in-studio or on-location in the greater Minneapolis area.
In-studio senior portrait sessions include photos on backdrops for the yearbook, cap and gown, or black drape photos. We have a few locations outdoors at our studio that provide some foliage and seasonal color, and we can take some pictures outside during the same session, weather permitting.
On-location sessions are taken at the Wayzata Depot or the Landscape Arboretum and do not include any photos on backdrops, but are a good choice for those who only want outdoor images.
How to Prepare for Your Senior Portrait Session
Kemmetmueller Photography offers both indoor and outdoor senior portrait sessions. We have various backgrounds to choose from in our studio and several locations around the property for outdoor images of your graduating student.
Schedule your senior portrait session enough in advance so that you and your high school senior have time to plan out their outfit(s) and get any needed haircuts or styling. Be sure to have the subject rest well and hydrate before the shoot, to keep skin looking its best. Blemishes can be retouched in the final images, so don't stress too much about acne.
Our photographers suggest solid colors instead of bright and busy patterns. Senior portraits should reflect your teen's personality, so avoid overdoing it on makeup hair styling. Matte or translucent makeup photographs better than a lot of shimmer or sparkle.
Consider any props you want to include that symbolize their time in high school, such as a musical instrument, letterman jacket, or hobby items. Feel free to bring additional outfits such as cheer uniforms, sports jerseys, or prom dresses.
During Your Portrait Session
Expect your senior portrait appointment to last about an hour. Think about how you want the result to look and feel. Make sure to communicate this with your photographer so they know who your student is and how best to make that come through during the scheduled time.
Finished images are available for in-person viewing and ordering just ten days after the photos are taken. Our staff will help you choose the best way to showcase your new portraits.
---
Senior Portrait Pricing
Session Fees
We have multiple options to best fit your needs. The cost of your session includes the photographer's time and talent. Additional product pricing can be found below.
Get Me Outta Here
$150
Indoor at our studio OR outside at Minnesota Landscape Arboretum or Wayzata Depot
Up to 5 outfits
30 retouched images to choose from
+$50 - Upgrade to a location of your choice anywhere in the west metro
Double Up
$100
Indoor and outdoor around the studio
Up to 4 outfits
20 retouched images to choose from
You Pick
$50
Indoor OR outdoor at the studio
1 outfit
10 retouching images to choose from
---
Digital Images
High-Resolution Digitals
Printable quality with printing rights
$150 each
$500 for 5 files
$750 for 10 files
$850 for all files
Watermarked Digital Sharing Files
For social media and online sharing only, not printable quality.
Studio website is watermarked on each image.
$50 each
Smartphone App
$399 Keep all your senior photos in your pocket with our app
---
Desktop Prints
$75 4x5, 4x6, 5x7, or 8x10
Wallet Prints
$100 48 wallets (1 pose)
$40 Add 24 wallets (different pose)
Wall Art
Framed Prints, Canvas Wraps, Gallery Blocks, & Metal Prints
Individual Images
$350 11x14
$400 16x20
$425 20x24
$475 24x30
$550 24x36
$625 30x40
+$75 upgrade to a collage with multiple images
Canvas Sets of 3
$375 5x5, 5x7, or 6x6
---


Wall Art Collections
Available as canvas wraps or gallery block
Ask to see layout options
$700 (retail $1050)
1- 16x20
1- 10x20
3 - 5x7
$900 (retail $1325)
1- 10x20
2 - 11x14
3 - 5x7
$1000 (retail $1400)
10- 30x40
2- 20x30
---


Gallery Blocks
Ask to see layout options
$450
Digital Portrait Panels
Display all your favorite images with your choice of design. All options come framed, with glass. Ask to see layout samples.
$225
12x12 with 5 images
10x20 with 6 images
5x30 with 8 images
Classic Matted Portrait Panels
Includes simple black frame, double mat, and glass
Multiple layout options available with 1 to 9 images
$299
---


Tabletop Albums
Custom-designed albums with a lay-flat seam and plain black cover. Cover upgrades available.
$299 5x5 Album with 15 images
$499 10x10 Album with 20 images
+$175 Luxe Upgrade with unlimited images
Specialty Photo Gifts
$125 8x10 Metal Collage
$125 12x4 Curved Metal Display Print (custom designed)
$30 Metal Wallet Tin
$30 Photo Dog Tags
---


Grad Cards
All of our graduation announcements are custom-designed. We will send you a proof for your approval before they are printed. Envelopes are included.
Single-Sided Cards
5x7 or 4x8
$2.50 each for 20-100 cards
$2.00 each for 101+ cards
Double-Sided Cards
UV Coated. Smooth, Linen, or Pearl Finish. 5x7 or 4x8
$3.50 each for 25-100 cards
$3.00 each for 101+ cards
Most Seniors return near the end of the school year with the information needed. You may pre-order grad cards during your viewing to count towards your deals and free stuff.
---
Deals and Free Stuff!
Only valid on your first order.
Spend $600, get 20 custom grad cards, FREE!
Spend $750, get 5 digital sharing files, FREE!
Spend $1000, get 6 gift prints OR custom smartphone app, FREE!
Spend $1250, get your entire session on disk, high-resolution with print rights, FREE!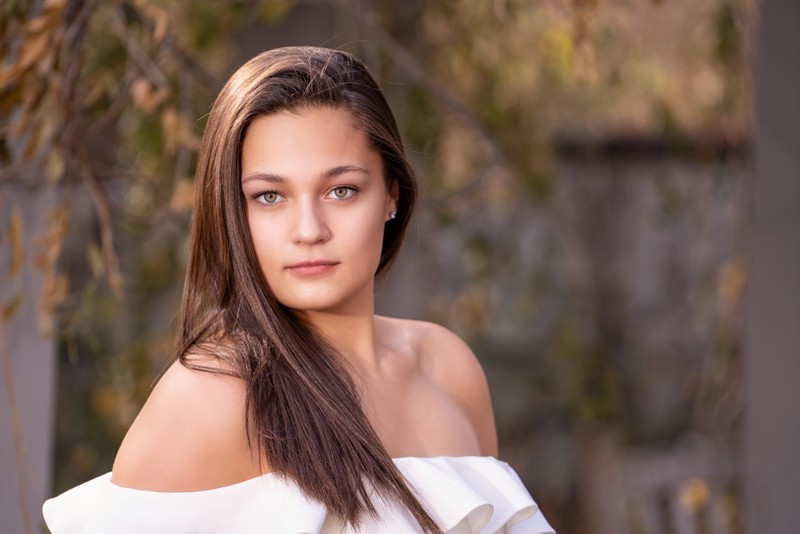 Let us capture this moment in time for you; reach out today to book your graduating senior's portrait session.