Minneapolis Family Photographer
Portrait Studio in the Lake Minnetonka Region
Families from Minneapolis and the greater Lake Minnetonka area come to Kemmetmueller Photography for all their portrait needs. Indoor or outdoor photo sessions, in-studio or on-location, we help you document how your family grows and changes from year to year. Our team of talented professional photographers will make the portrait experience fun and stress-free, drawing out natural smiles and helping pose when necessary.
In-Studio Portrait Sessions
Sessions are offered at our Wayzata studio all year long, and we have a variety of backdrops and props at your disposal. We can accommodate groups of up to XX people, and pets are welcome to join in on the family photos.
On-Location Portraits
As weather permits, our photographers can meet you at one of our two preferred locations: the Landscape Arboretum and the Wayzata Depot. The added space is ideal for extended family groupings and allows more freedom of movement.
• The Minnesota Landscape Arboretum is part of the University of Minnesota, with 1,200 acres of professionally maintained gardens and trails. Backgrounds are full of flowers, trees, and seasonal color, with wooden bridges, stone steps, fountains, and other structures that are great spots for portraits. In 2019 it was named the best botanical garden in America.
• The Wayzata Depot is an old train station built by the Great Northern railway in 1906. The station is designed in English Tudor Revival style and offers a more urban feel than the Landscape Arboretum. The Wayzata Depot has large, open spaces – great for photographing large groups – as well as waterfront locations on the Wayzata Harbor of Lower Lake.
Family Portraits in Your Home
Live in Minneapolis, St. Paul, or surrounding suburbs? Our professional photographers are happy to meet you at your house. We know that the comfort of your own home is sometimes the best option, for any number of reasons. This can be the right choice for families with pets, children with special needs, or even just to document where you spend your time as a family.
What to Expect at Your Portrait Session
We schedule each photography session for one hour. In that time, we can do family groupings and individual photos of each of the children, the kids together, and even some fun or candid images that show off each subject's personality.
Preparing for Your Portrait Session
We recommend planning ahead and not wearing overly complicated, matching outfits. Think about coordinating neutrals or colors that complement each other. Patterns like plaid can be distracting when everyone wears it - consider putting one subject in a pattern and having the others wear solid colors that accent it.
Please make sure to plan your portrait session around nap times, and be sure that babies and young kids are well fed. Even the adults will perform better with a full belly.
On Picture Day
Remember to relax and rely on your family's familiarity with one another to set the stage and bring the magic. Let photographers know ahead of time what works on little ones so the adults can stay focused on the camera. The more comfortable you and your family are, the more it will come across in the images we capture.
Viewing and Ordering Your Images
After your session, images are available in ten days for viewing at the studio. We will help you choose the best way to display your new photos and talk you through the ordering process.

Family and Children's Portrait Pricing
Portrait Collections
Collections are simply suggestions, please feel free to request substitutions or build your own package. We are happy to help!
Premier
$1100 (retail $2389)
Entire Session of Digital Images
16x20 Canvas Wrap
10 Gift Prints (any size up to 8x10)
16 Wallets
Custom Smart Phone App
Grand
$900 (retail $1739)
Entire Session of Digital Images
6 Gift Prints (any size up to 8x10)
8 Wallets
Custom Smart Phone App
Entry
$700 (retail $1024)
5 digital images
3 gift prints
CD slideshow set to music



Digital Images
$399 Personal App
$299 Slideshow
Low-Resolution Digital Files
(includes online sharing rights, not printable quality)
$50 per file
High-Resolution Digital Files
(includes printing rights, high quality)
$150 each
$500 for 5 images
$750 for 10 images
$850 for all images
Standard Prints
Prints 11x14 and up come framed
$75 Any size up to 8x10
$175 10x15
$200 11x14
$250 16x20
$300 20x24
$350 24x30
$400 24x36
$450 30x40
Canvas Wraps or Gallery Blocks
$125 8x10
$325 11x14
$350 10x20
$375 16x20
$400 20x24
$425 20x30
$450 24x30
$525 24x36
$600 30x40


Gallery Wrap Sets of 3
$375 for any size, 4x4, 5x5, 5x7, 6x6


Wallet Sets
$40 for 8
$65 for 16
$85 for 24
$150 for 48
$175 for 56


Wall Art Collections
Available as canvas wraps or gallery block
Ask to see layout options
$700 (retail $1050)
1- 16x20
1- 10x20
3 - 5x7
$900 (retail $1325)
1- 10x20
2 - 11x14
3 - 5x7
$1000 (retail $1400)
10- 30x40
2- 20x30
Gallery Blocks
Ask to see layout options
$450
Tabletop Albums
$299 5x5 Album with 15 images
$499 10x10 Album with 20 images
$175 Upgrade to a Luxe Album with unlimited images
Framed Wall Art and Collages
Ask to see layout options
Custom framing available
$299
1- 12x18
1- 8x10, 2- 5x7
3- vertical 5x7
2- vertical 5x7, 1- horizontal 5x7
9- 4x4
1- 8x8, 5- 4x4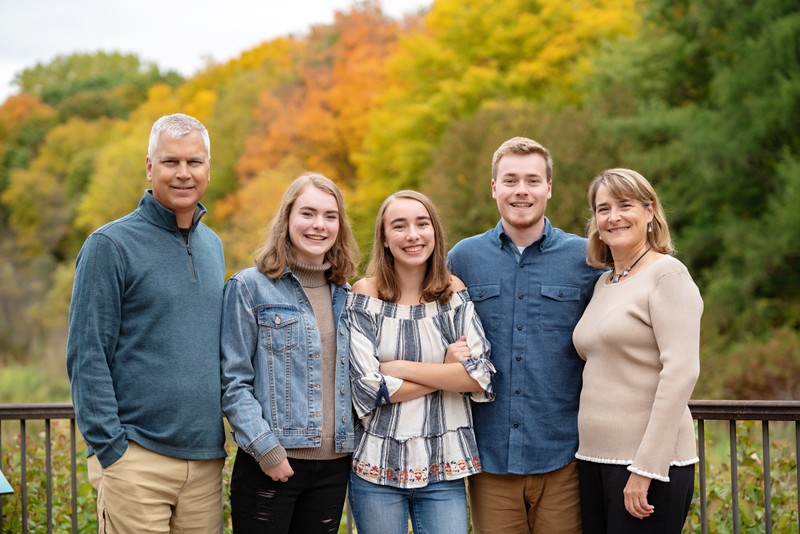 Reach out today to learn more about family portraits or to book your session.